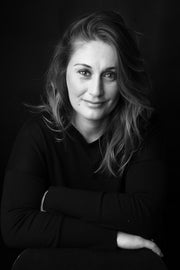 About Mine
Welcome to my world of beautiful things.
I have always been passionate about jewellery. Born into a family of silversmiths, I have been making things for as long as I can remember. As a child growing up in Istanbul and then spending the last decade in a small town in Bedfordshire, raising our two children, I have been inspired in many different ways. I absolutely love long walks in beautiful countryside; that's why we have lots of flowers, bees, dragonflies and trees in my collections. But I also adore the city, seeing a West End show and enjoying a drink or two... and that's why we have lots of sparkles in the collections as well.
I don't only have my own designs in the collections, lots of other talented artisans' work from all over the world can be seen, too.
All jewellery is made of sterling silver and precious gems but this year I have also enjoyed working with brass and other materials ─ lots of new ideas queuing up, I will post about those soon.
It's very important to me that every customer feels special and is happy with the product. I think each piece tells a different story and in turn helps to create many happy and memorable stories.
I'm very pleased to see many happy customers giving positive feedback and returning to explore our new ideas and designs.
Wising you many happy memories...
Mine D'Cruz
Find Mine Jewellery Boutique